Generation Education
Irene Heredia is the owner, manager and room leader in one of the Preschool sessions. She is qualified in Primary Teaching, Early Childhood Care and Education and Special Needs. She started working in after school activities with children when she was in Secondary School and has since gained great experience working as a Primary Teacher and Early Childhood Educator in Spain. She moved to Ireland in 2012 and has worked in childcare facilities and schools with children of different ages. Special Needs has been an important part of her career along the way.
Generation Education offers a wide range of services for children of different ages: New Generation Preschool, Next Generation Clubs and Generation Camps.
Generation Education's aim is to bring in new methodologies and ways of learning to the Irish education system, following Aistear and The National Irish Curriculum. It is a multi-denominational, co-educational school where all children and families are welcome and where the main goal is to educate and guide the children through their development, considering their individual needs and characteristics, to reach their full potential and independence to become better citizens of our society.
Staff of Generation Education
Our room leaders are fully qualified in Primary Teaching and Early Childhood Care and Education. All of our staff team is qualified in Early Childhood Care and Education, Garda Vetted and First Aid trained. We are highly passionate about working with children and have great enthusiasm for teaching and guiding our little ones through their growth and development.
Our curriculum is carefully designed by our staff team thinking of the children, their families and their needs. All our activities are flexible and open to changes to suit the requirements and individualities of each group of children.
History of Generation Education & Piquer Group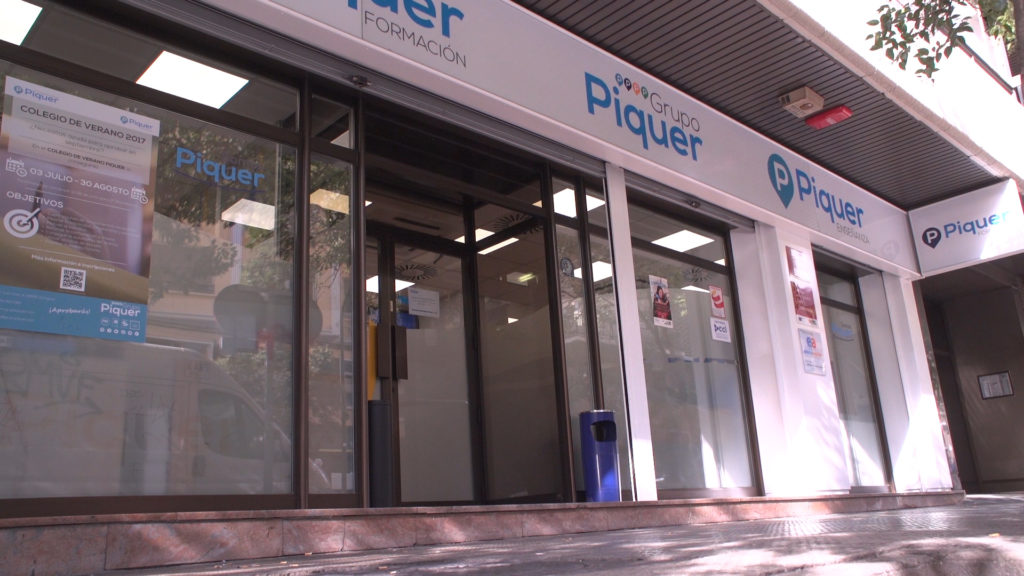 Piquer (Estudios Zaragoza S.L.), was founded in 1984 by Miguel Ángel Heredia in Zaragoza, Spain. It started as a small academy for grinds, after school support in education and adult training. Over the years, it has developed to become a highly prestigious company where they cater for students from Primary to Higher Education. Families from all around Spain trust Piquer with their children's education every year.
Grupo Piquer is formed by Piquer Enseñanza, Piquer Formación, Fundación Piquer and Piquer Empresas. Each sector is dedicated to a specific area of education, from teaching to working along with companies for work experience, training and marketing services.
Piquer has been given numerous national awards for its efficient methods of education, communication and training. The company has also developed and carried out various projects that aim to raise awareness and help society with issues such as drug addiction, bullying and domestic violence. These projects come in different forms, such as Apps, Videogames, Comic Books, Radio shows and Youtube Channels, among others. These projects aim to encourage young and older children to be more tolerant, aware, proactive and respectful in the diversity of our society. Piquer's approach effectively uses tools that are familiar and attractive to the young generations.
The company works with a methodology that is ultimately focused on the students and based on their needs and preferences. All staff in Piquer work from the student and develop their teaching techniques around them, looking at not only academic but also social and emotional needs. This has resulted in Piquer having one of the highest percentages in students that succeed academically in Primary, Secondary and College years. Piquer is known all around Spain and many parents trust the company with their children's education in their Summer School, and Easter and Christmas intensive courses.
Piquer is an equal opportunities employer, and it strongly believes in supporting young people's career development, having taken numerous of their work experience students for part-time and full-time positions. Concretely, Piquer Formación is mainly formed by young employees that have been given the opportunity to develop their creativity and new ideas.
Miguel Angel himself has participated in the writing of education books and actively writes articles for different educative magazines and newspapers.
PQR Ireland Ltd. – Generation Education started in Cork in September 2018, under the ownership and management of Irene Heredia, Miguel Ángel's daughter, bringing their methodology and innovation into the Irish education system.